Showroom
In 2011 November, we have moved the present address Higashi-Murayama city in Tokyo and opened the show room for our customers exhibiting our products ACRE brand brakes and SPIRIT brand shocks. Also we exhibit not only our brand products but also Rdd products, VARIS products of aero parts, Garage VARY, ATS for clutch and deferential gear, T.M. WORKS of electric tuning parts, TOM's products, QUICK SILVER from UK sport muffler, QUAIFE deferential gear, SPARCO and etc.
In this show room, 2010 Fuji Speedway Nissan Silvia 1800 Class Champion car is exhibiting and stage-managed a relax space for our customers visiting.
ACRE Co., Ltd is reputed for the specialist as the best advisor for brake and ride height suspension setting to our customers and we would like all of you to visit our show room freely and looking forward to talk about our products and car market in Japan at our showroom.
Hamada (Manager)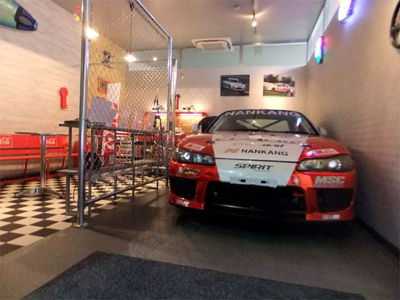 At present, ACRE Co., Ltd has Volkswagen Golf 5GTI as a demo car. This vehicle has a function enable to switch Automatic transmission and Manual transmission having 2 pedals called DSG system.
On automatic transmission, the gear changes from 1st to 6th in order and on manual transmission, the paddle shift can be very smooth than automatic transmission like suggestive of F1 cars. You can enjoy the driving with this car. Even after releasing Golf 6, this vehicle is still in popular and we are on progress to customize this car as our concept car. We have lots of things to do like aero parts, One-off muffler development and Rdd brake kit designing and etc. Of course, we don't forget Japanese cars. We are planning to prepare cars as our demo car like Toyota 86, Subaru BRZ, Fairlady Z33, Honda S2000 for our customers.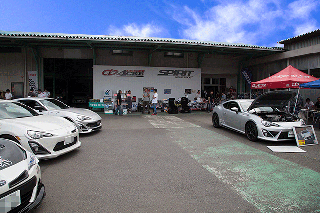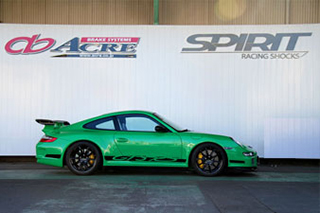 MENU
86BRZ Parts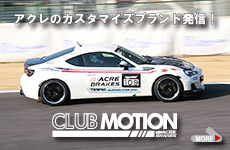 SPIRIT Coilover Suspension